ASIA PACIFIC – Diabetic Foot Disease Grant 
Urgo Foundation is is pleased to offer a Diabetic Foot Disease Grant in 2021 to support Innovative Projects aiming at improving Diabetic Foot Ulcer Prevention and Management in the Asia Pacific Region.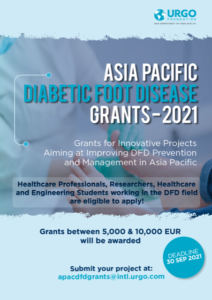 Projects can be submitted by Healthcare Professionals, Researchers and Healthcare or Engineering Students working in the DFD field.
Proposed Projects should focus on innovation in DFD Prevention and Management, let your imagination flow!
Grants between 5,000€ & 10,000€ will be awarded, depending on the needs of each project.
The Deadline for submitting an application is September 30th 2021.
For more information, visit: https://fondation-urgo.com/2021/05/05/apac-dfd-grants/
Other news
News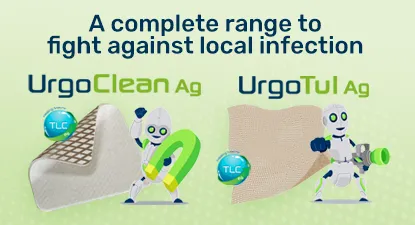 UrgoClean Ag and UrgoTul Ag is now available in Australia!
Discover more