URGO Medical Australia is thrilled to announce the launch of our highly anticipated podcast series, Beyond The Wound!
At URGO Medical, our mission is healing people and empower healthcare professionals, patients and caregivers with knowledge, insights, and best practice in the field of wound care. We aim to work in partnership with healthcare professionals to help improve patient outcomes and make a difference their lives.
Beyond The Wound is your source of leading voices, for healing people. The podcast is hosted by our Clinical Specialists, Cassandra Hough and Tanya O'Hara. Join us as we take you on an educational journey with clinical experts as we discuss future directions in the prevention and best management of people with wounds.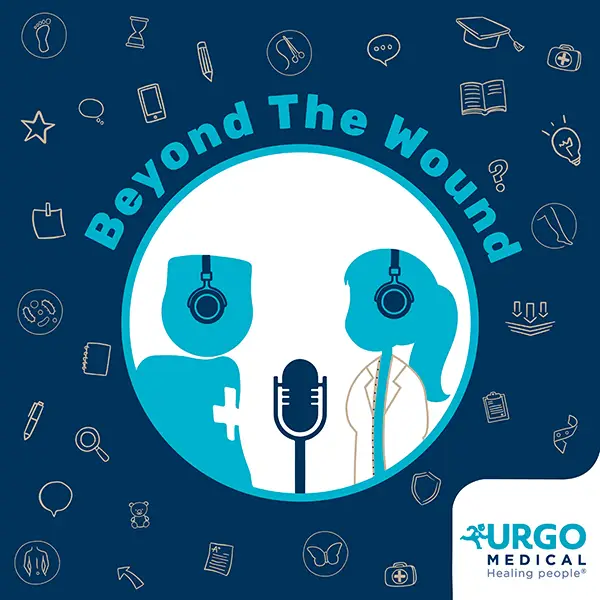 | No. | Episodes | Guest |
| --- | --- | --- |
| 1 | The Burden of chronic wounds in Australia | Ms Hayley Ryan |
| 2 | What is a chronic wound? | Mr Gary Bain |
| 3 | Industry & Clinician Partnership | Dr Peta Tehan |
| 4 | Our Project - an offloading education series with Interplast and sponsored by URGO Medical | Ms Jan Rice |
| 5 | An evidence-based approach in Diabetes Foot Disease | Dr Michelle Kaminski |
| 6 | Why & When should I engage a High Risk Foot Service? | Ms Casie Barrette |
We are shaking things up at URGO Medical. That is why we are excited to announce that podcast is not only be available on popular audio platforms such as Spotify, Apple Music and Amazon Music, but we are also taking things further by introducing a captivating vodcast on YouTube!
Get ready to experience a whole new level of engagement and knowledge sharing. Tune in as we embark on this exciting educational journey as we discuss topics Beyond The Wound!
Subscribe to our channel to receive updates whenever a new episode is released.